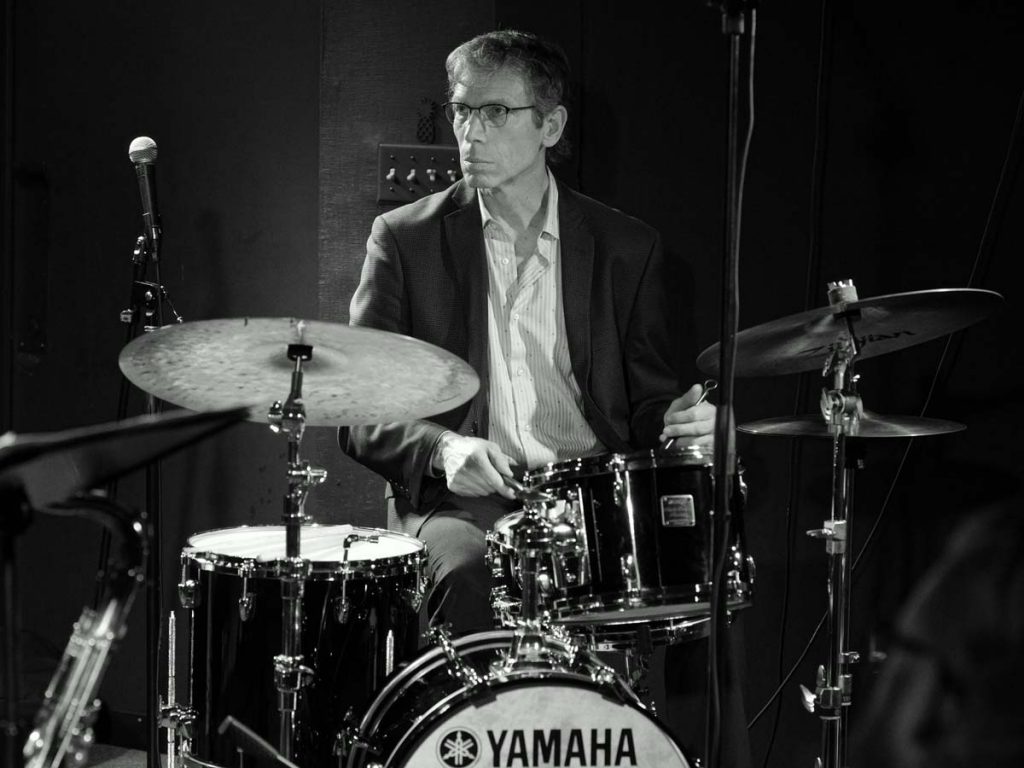 John Riley
World renowned drummer and educator, John Riley, joins Mike Esneault (p), Bill Grimes (b) and Brad Walker (s) for an explosive night of musical expression. This special night of music may never be repeated and is a Chorum Hall exclusive. The group will perform compositions derived from John's extensive work with the world's greatest jazz artists.
John is a critically acclaimed performer, author and teacher. He has worked with the world's leading Jazz musicians for over 30 years. A three time GRAMMY award winner and 13 time nominee, John has played on hundreds of recordings and at major venues with Miles Davis, Dizzy Gillespie, Stan Getz, Woody Herman, John Scofield, Joe Lovano, Bob Mintzer, The Carnegie Hall Jazz Band, the Vanguard Jazz Orchestra and many others.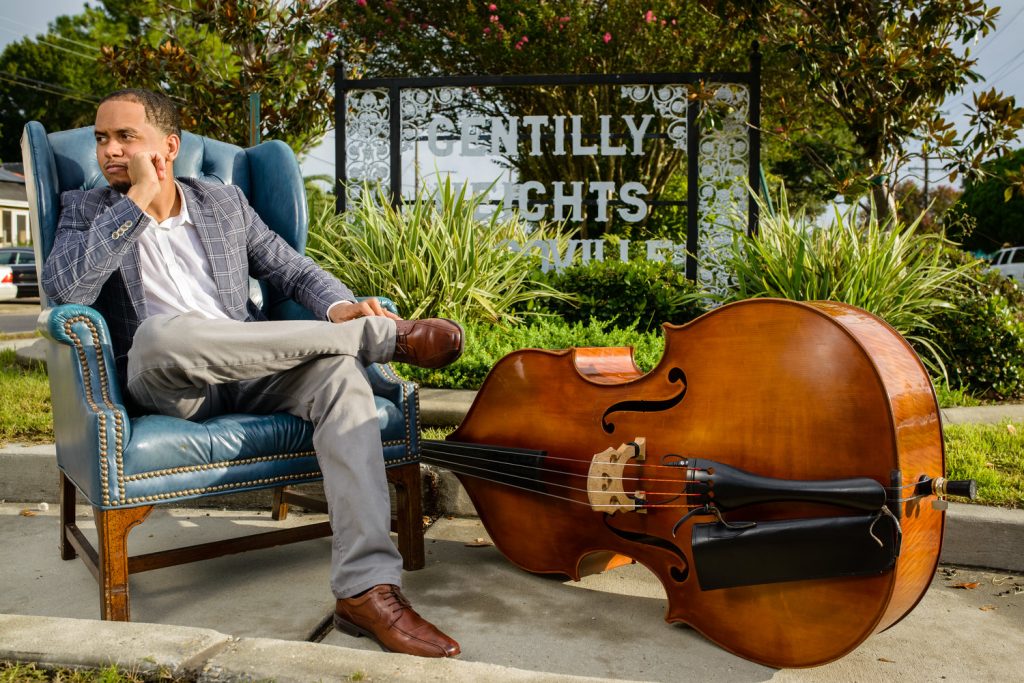 Jasen Weaver
Jasen is a graduate of the prestigious New Orleans Center for Creative Arts (NOCCA) as well as the University of New Orleans. While in high school he was a member of the Tipitina's Internship Program under the tutelage of the great Donald Harrison, whose band he joined years later. Jasen has toured in Europe, Australia, South Africa, Honduras, Japan and many cities in the United States.  As a recording artist, Jasen has performed with Dr. John, Dee Dee Bridgewater, Jason Marsalis, Jesse McBride, David L. Harris and many more.
Jasen will present his vibrant compositions from the highly acclaimed CD: "Voscoville". The quintet features Steve Lands-trumpet, Miles Berry- tenor sax, Chris Coreil- piano and AJ Hall on drums.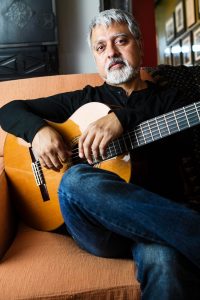 Larry Sieberth & Special Guest Fareed Haque
Legendary New Orleans pianist Larry Sieberth and special guest Fareed Haque, make a very special appearance at Chorum Hall. Fareed is a modern guitar virtuoso. Steeped in classical and jazz traditions, his unique command of the guitar and different musical styles inspire his musical ventures with tradition and fearless innovation. The band also features: Doug Belote (d), Brian Quezergue (b) & Brad Walker (s).
Extended Trio- March 29, 2019
"These three musicians sound as if they were destined to play with each other. Their interactions, improvisations and the seamless way their compositions flow from cut to cut feel instinctive. Extended exemplifies creativity."
– Geraldine Wyckoff, OffBeat.com
Ricky Sebastian Quintet- October 27, 2018
Ricky Sebastian
is one of the premier drummers and music educators in the American music world. Fluent in all styles, Ricky has recorded on hundreds of CD's, toured the world four times, performing at all of the top jazz festivals with numerous jazz and latin artists, and has taught thousands of students throughout his career. Born in southwest
Louisiana,
Ricky was raised in a family setting
which exposed him to music at a young age; particularly Soul, New Orleans R & B, Cajun, and Zydeco styles, as well as Jazz and Blues. He has one CD, "The Spirit Within", released under his name and is the author of an instructional book/CD entitled " Independence on the Drum Set". He is an active clinician for Zildjian Cymbals, Pearl Drums, Pro-Mark drumsticks, Remo products, and LP Percussion. He has given clinics and masterclasses around the globe. In 2004, Ricky was
invited as a clinician for the Percussive Arts Society International Convention, which is attended by music educators from around the world.
He has become an in demand educator in the New Orleans area and is producing the next wave of young musicians in a city that is famous for its music and musicians.
Brad Webb- Making Faces October 5, 2018
"His tunes have an energy and place for his band to make them their own, and that makes for a fine record that any modern-jazz fan will appreciate. " – David Kunian, 
OffBeat.com
Christian Winther Quartet October 12, 2018
Danish-American tenor saxophonist and composer Christian Winther has established himself as a voice demanding attention on the jazz scene today. Through his soulful sound and style of composing, Christian exudes an expressive melodious quality. His latest recording "Refuge In Sound" (2016 SPM) earned him critical acclaim from national and international jazz publications and features a set of all original compositions. Joining Christian will be Shea Pierre on piano, Jasen Weaver on bass and Jamison Ross on drums
Moutin Factory Quintet- September 28, 2018
This group of French jazz virtuoso musicians is led by the brothers Moutin, Francois (bass) and Louis (drums) with Jean-Michel Pilc (piano), Christophe Monniot (saxophone) and Manu Codjia (guitar).
David L. Harris- September 7, 2018
American trombonist, vocalist and composer David L. Harris embodies the edge of modern jazz and the sultriness of blues. Every time he steps on stage, David takes us on the emotionally engaging journey of love and liberation, wrapped in a sound that embraces the groove, grit and swing of the past. Growing up in a neighborhood called Scotlandville, in Baton Rouge, La, David L. found his fingers pressed against the sliding brace of the trombone at the age of sixteen and has never let go since. International and domestic audiences alike adore his band (as do the critics!) Music lovers have stepped and grooved to the sound of his trombone at some of the liveliest jazz festivals in the world such as The Newport Jazz Festival, The Montreal Jazz Festival, and The New Orleans & Heritage Jazz Festival . David L. has graced legendary concert halls, such as the Apollo Theatre in Harlem, NY, The Lincoln Center in New York, NY, and The L'Olympia Music Hall in Paris, France; and has performed, recorded and collaborated with artist Herlin Riley, Wynton Marsalis, Shannon Powell, Aaron Neville, Aloe Blacc, Dr. Michael White, Dee Dee Bridgewater and The New Orleans Jazz Orchestra
Zakkary Garner Quartet- July 21, 2018
Zakkary Garner is a jazz musician, composer, and music educator currently based in Ponchatoula, Louisiana. He completed his undergraduate degree in music education at Southeastern Louisiana University and his master's degree in jazz studies at Northwestern University in Evanston, Illinois. Zakk has performed with artists such as Ellis, Branford, and Delfeayo Marsalis, Wessell "Warmdaddy" Anderson, Wycliffe Gordon, Herlin Riley, Victor Goines, David Torkanowsky, Bobby Broom, James Carter, Ari Brown, Stephanie and Marlon Jordan, Ernie Adams, and many more. He has also toured nationally and recorded two albums as a guitarist with Louisiana's own, "Tyler Kinchen and The Right Pieces".  Most recently Garner made his international debut at the 2017 JazzIt Festival in Feltre, Italy, where he performed with Chicago based jazz pianist Julius Tucker and the legendary Italian jazz musician, "Maestro" Enrico Intra.
Zakk holds the positions of Gifted and Talented Music Instructor for Tangipahoa Parish and Instructor of Jazz Saxophone and Combo at the Louisiana Academy of Performing Arts while maintaining a very active performing career as a bandleader and sideman. Garner's debut album, "Humble Ambition", is set to release in the summer of 2018.
Leni Stern Live at Chorum Hall- June 1, 2018
Leni Stern is an unstoppable force of bottomless energy.  Her long-time fans know her from a successful jazz career that saw her touring the globe on the stage of every major festival and legendary club with bands that included some of the biggest heavyweights on the scene (Dennis Chambers, Paul Motian, Bill Frisell… to name a few). Everything changed when in 2005 Leni was first invited to perform at the Festival au Desert in Timbuktu, Mali.  It was there that she would meet Bassekou Kouyate and his wife Ami Sacko, embraced by their family and their bands, she dove headfirst into the traditions of West African guitar and later the n'goni (African banjo).  It was a natural path from jazz, a personal journey to where her playing and the genre all began, a sort of spiritual exploration coupled with devoted study and practice.