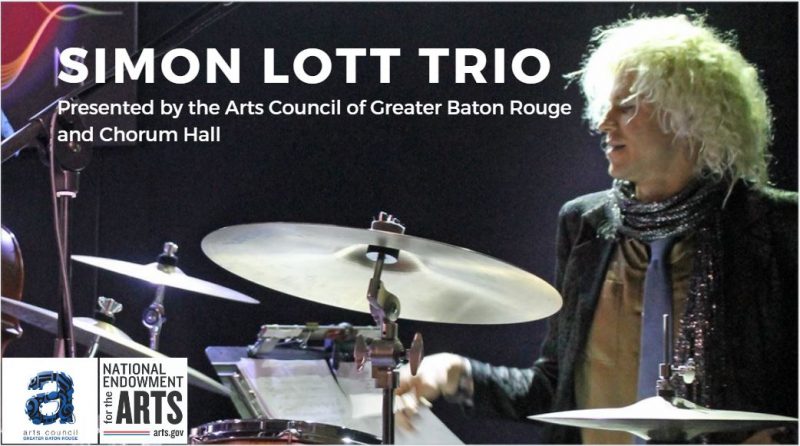 Presented by the Arts Council of Greater Baton Rouge & Chorum Hall
Simon is one of Baton Rouge's great young artists at the cutting edge of jazz. His trio presents a dynamic interplay of jazz and classical themes that inspire and captivate the art form. Peter Harris (Bass) and Seth Finch (piano), join Simon (drums) for a visceral experience of musical expression.
Supported in part by a grant from the Louisiana Division of the Arts, Office of Cultural Development, Department of Culture, Recreation & Tourism, in cooperation with the Louisiana State Arts Council, and the National Endowment for the Arts, a federal agency.
To find out more about how National Endowment for the Arts grants impact individuals and communities, visit www.arts.gov.